Magnetic Resonance Imaging for Mild Traumatic Brain Injury and Posttraumatic Stress Disorder
Researcher
Description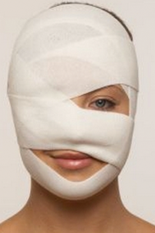 Mild traumatic brain injury (mTBI) and posttraumatic stress disorder (PTSD) are different diseases, but have overlapped symptoms, such as increased anxiety, memory abnormality, sleep disorder, and depression. mTBI and PTSD may co-exist in same patients like veterans.
However, conventional neuroimaging techniques like CT provide inadequate sensitivity to identify and distinguish mTBI and PTSD. There are huge needs for imaging biomarkers.
Magnetic resonance imaging (MRI) offers a wide spectrum of modalities for effective imaging biomarker development for mTBI and PTSD.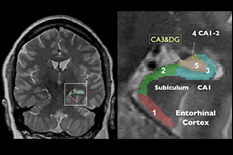 Hippocampus plays a critical role in memory abnormality, but the total hippocampal changes are usually subtle and inconsistent.
High resolution MRI at high field resolves the hippocampal subfields, which is able to distinguish PTSD from mTBI and normal controls (primarily in CA3 & DG).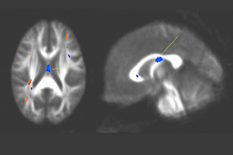 Diffusion tensor imaging (DTI) provides a unique tool to investigate the alterations of microscopic axonal structures.
Reduced fractional anisotropy (blue areas) indicates the regional degradations of white matter integrity in mTBI.
Supported by