Volunteer to Be a Research Participant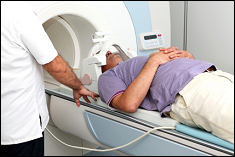 Please fill out the following if you are interested in participating in one of our current or future research studies so we can contact you for scheduling.  You must be 18 years of age to participate.*
Submitting this form will add you to our research subject list.  This list is confidential and will only be used for the purpose of finding research subjects for studies at the Maryland Neuroimaging Center.
We will contact you once your information has been appropriately matched to a research study. By filling out this form you will not commit yourself to anything; it just lets us know you are interested. All information submitted will be held in confidence. 
*We occassionally schedule children ages 4 - 18 years of age to participate in research studies.  If you are interested in volunteering your child for a study at the MNC, please call 301-405-2092.